FDA, ISMP warn Invokana users about possible risks of developing serious medical conditions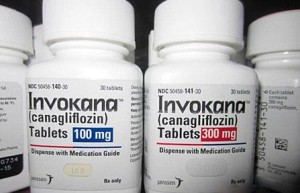 Invokana is part of a new class of type 2 diabetes medications known as sodium glucose co-transponders (SGLT2) inhibitors. Touted by some a revolutionary new medication, Invokana treats diabetes by forcing the kidneys to expel excess glucose (sugar) through urine.
Invokana has only been on the market since 2013 and post-marketing studies required by the Food and Drug Administration (FDA) have not been been completed. In the meantime, reports of serious side effects by Invokana users are mounting and organizations like the FDA and Institute for Safe Medical Practices are cautioning Invokana users about possible links to serious medical conditions.
May 2015: FDA issues Drug Safety Communication on Invokana

In May 2015, the FDA issued a Drug Safety Communication on Invokana and other SGLT2 inhibitors. The FDA warns taking Invokana may lead to ketoacidosis, a serious medical condition which may require hospitalization. Ketoacidosis occurs when the body in unable to properly metabolize blood acids (ketones) due to a lack of insulin. As ketones build up, the blood's pH level may drop to dangerously low levels.
The Mayo Clinic states that if left untreated, ketoacidosis may lead to a loss of consciousness, swelling of the brain, or death. The Mayo Clinic calls ketoacidosis a life-threatening condition and patients experiencing signs of ketoacidosis should seek immediate medical attention. Symptoms of ketoacidosis include:
Excessive thirst
Frequent urination
Nausea and vomiting
Abdominal pain
Weakness or fatigue
Shortness of breath
Fruit-scented breath
Confusion
ISMP, FDA warn Invokana may lead to kidney problems
In its May 2015 Drug Safety Communication, the FDA warns taking SGLT2 inhibitors may lead to kidney problems in addition to ketoacidosis. Invokana treats type 2 diabetes by forcing the kidney to expel excess sugars through urine.
In its Quarter Watch periodical published in May 2015, the Institute for Safe Medication Practices (ISMP) examined medical data from the second quarter of 2014. The ISMP reported there were 457 reports of serious adverse events with Invokana as the "primary suspect drug" in the second quarter of 2014.
The ISMP believes there are unanswered questions about the safety of Invokana, noting in the first year of reported data on adverse events there were reports which indicated serious injuries involving renal function. The ISMP believes there is currently not enough long term data to determine if Invokana has any clinical benefits which may outweigh the risks of taking the drug.
New York Times reports on heart attacks risks associated with Invokana
In March 2013, the New York Times reported on the FDA approval of Invokana. The New York Times reported Invokana "also has potentially serious side effects." As reported by The New York Times, clinical trials on Invokana "revealed some signs of elevated stroke risk and a small increase in patients' experiencing heart attacks within the first 30 days of taking the medicine."
In its May 2015 Drug Safety Communication, the FDA informed Invokana users the possible side effects of taking the drug include increased risk of cholesterol levels. In its March 2013 piece on Invokana, the New York times reported Invokana was shown to raise levels of bad LDL cholesterol.
Invokana injury attorneys
The Cochran Firm, D.C. is actively investigating claims of serious injuries suffered by Invokana users. While there has been no recall by the FDA on Invokana, The Cochran Firm, D.C. believes the volume of reporting on the serious side effects associated with the drug should warrant greater attention.
If you or a loved one suffered a serious injury such as heart attack, stroke, kidney problems, or ketoacidosis, contact The Cochran Firm, D.C. Our team of legal professionals are giving free consultations to Invokana users who may have been hurt by the drug. We can help you recover for hospital bills, medical expenses, lost wages, pain and suffering and other damages. The Cochran Firm, D.C. represents Invokana injury victims on a contingency basis so there are absolutely no legal fees unless you win your case.
Call The Cochran Firm, D.C. at 202-682-5800 during business hours or at 1-800-THE-FIRM (843-3476) to reach us 24 hours a day. You may also fill out an online contact form or utilize the live chat to speak to a live legal representative. Strict time deadlines apply when filing an Invokana injury lawsuit so please contact us at your earliest convenience and preserve your rights.