Selective sodium-glucose cotransporter 2 (SGLT2) inhibitors are a class of oral hypoglycemic drugs used by type 2 diabetes patients. SGLT2 inhibitors lower glucose levels in the kidneys, resulting in an increased amount of glucose being excreted through the urine and ultimately a reduction in blood glucose levels. SGLT2 inhibitors are sold under the following brand names:
The long-term health effects of SGLT2 inhibitors have not been fully studied.  Clinical trials for SGLT2 inhibitors like Invokana remain ongoing as part of its approval by the U.S. Food and Drug Administration.  Mild side effects of taking SGLT2 inhibitors include dehydration, frequent urination, and urinary tract infections.  SGLT2 inhibitors are also linked to serious side effects like ketoacidosis, stroke, heart attack, and kidney failure.
SGLT2 inhibitors may cause serious side effects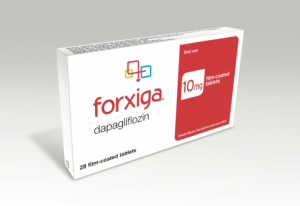 In March 2015, the FDA released a Drug Safety Communication regarding the use of these SGLT2 inhibitors. The FDA's Drug Safety Communication reports SGLT2 inhibitors may lead to a life-threatening condition called ketoacidosis, as well as to kidney failure and heart attack.
The FDA reports 20 instances of SGLT2 drugs causing ketoacidosis, a severe medical condition in which the body is unable to produce enough insulin resulting in dangerous high levels of blood acids called ketones which cause the blood's pH to drop. If left untreated, ketoacidosis can result in diabetic coma, cerebral edema, or death.
Canadian and European health agencies are also investigating possible links between SGLT2 inhibitor use and ketoacidosis.  Health Canada and the European Medicines Agency recently initiated their own reviews of the drug's safety.  The European Medicines Agency reports over 100 incidents of SGLT2 inhibitors linked to ketoacidosis.
SGLT-2 inhibitor injury lawyers
If you or a loved one suffered a serious injury or death while taking any SGLT-2 inhibitor, you may be entitled to substantial compensation.  The experienced product liability attorneys of The Cochran Firm, D.C. can help you recover lost wages, hospital bills, pain and suffering, and other damages.
The Cochran Firm, D.C. offers free, prompt, and confidential case reviews.  We have a team of investigators and registered nurses who will help investigate if your injury was caused by taking any SGLT2 inhibitor drug. We represent our clients on a contingency basis so there are no legal fees unless we recover compensation for you.
Call The Cochran Firm, D.C. locally at 202 -682 -5800 during business hours or at 1-­800-­THE­-FIRM (843-­3476) to reach us 24 hours a day.  You may also fill out a contact form here online.  There are strict time deadlines when filing an SGLT-2 inhibitor injury claim so please contact us at your earliest convenience to preserve your legal rights.