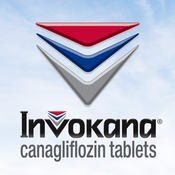 The Food and Drug Administration (FDA) recently bolstered warning labels for Invokana (canagliflozin) and Invokamet.  The new prescription warning labels alert consumers that the type 2 diabetes drug is linked to an increased risk of bone fractures. Invokana will now feature new information about risks of decreased bone mineral density. Invokana is currently the only sodium-glucose cotransporter (SGLT2) inhibitor to feature heightened warnings concerning bone fractures and bone density.
The FDA's Drug Safety Communication warns health care professionals bone fractures have been observed in Invokana users with injuries occurring as early as 12 weeks within beginning Invokana therapy. Patients taking Invokana may develop bone mineral deficiencies in their hips and lower spines.
The September Drug Safety Communication is just the latest in what is developing into a series of warnings concerning Invokana. In May 2015, the FDA warned type 2 diabetes patients Invokana has been linked to ketoacidosis, a serious medical condition in which the body produces too many blood acids. Health agencies in the U.S., Canada, Europe, and Australia are all conducting reviews on the safety and efficacy of Invokana.
Invokana and other SGLT2 inhibitors treat type 2 diabetes by forcing the kidneys to expel excess glucose through urine. Invokana was the first SGLT2 inhibitor approved by the FDA to treat type 2 diabetes. Invokana is manufactured and marketed by Janssen Pharmaceuticals. Medical journals suggest Invokana may be linked to an increased of heart attack, stroke, and renal (kidney) failure.
The defective drug and product liability attorneys of The Cochran Firm, D.C. are closely monitoring the situation with Invokana. If you or a loved one suffered a serious injury while taking Invokana, contact The Cochran Firm, D.C. for a free consultation. You may be eligible for substantial compensation.