Invokana study shows Invokana patients twice as likely for risk of amputation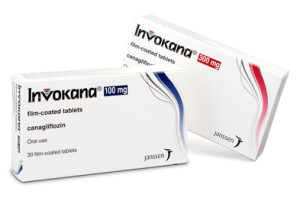 The Food and Drug Administration recently published a Drug Safety Communication about an interim study showing patients taking the type 2 diabetes drug Invokana may be twice as likely to suffer a foot or leg amputation than those taking a placebo. The year long study show that over that period of time, the risk of amputation amounted to:
7 out of every 1,000 patients treated with 100 mg daily of canagliflozin (Invokana)
5 out of every 1,000 patients treated with 300 mg daily of canagliflozin (Invokana)
3 out of every 1,000 patients treated with placebo
According to the FDA, Invokana (canagliflozin) patients experiencing symptoms such as pain, tenderness, sores, ulcers, or infections in their legs or feet should contact their doctors immediately. The safety communication warns a patient's toes are most likely at risk for amputation, although the warning states the feet and legs may be at risk at well.
Amputation lawsuits against Invokana maker
If you or a loved one suffered a serious injury such as an amputation, heart attack, stroke, or diabetic ketoacidosis, contact The Cochran Firm, D.C. for a free legal consultation about your case. Our dangerous drug attorneys can help you file amputation lawsuits against Invokana maker Johnson & Johnson.
Victims harmed by Invokana may be entitled to substantial compensation, including damages for lost wages, hospital bills, pain and suffering, and future medical expenses. Call The Cochran Firm, D.C. at 202-682-5800 during business hours or reach us 24 hours a day at 1-800-THE FIRM (843-3476).
What is Invokana?
Invokana is a type 2 diabetes medication taken daily which treats the disease by expelling excess sugar from the kidney during urination. The FDA approved Invokana as a once daily tablet in 2013 along with other sodium glucose-cotransporter-2 (SGLT2) like Invokamet and Farixa.
The FDA has issued several Drug Safety Communications for Invokana, the first in May 2015 when it alerted patients the drug may increase the risk of developing a condition called diabetic ketoacidosis. DKA is a potentially life threatening condition that may cause dizziness or coma.