FDA reviewed data on bone loss while taking Invokana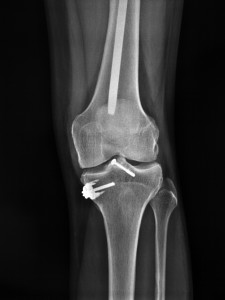 In January 2013, the Food and Drug Administration convened a meeting of its Endocrinologic and Metabolic Drugs Advisory Committee (EMDAC) to review data on clinical trials conducted on the safety and efficacy of taking Invokana (Canagliflozin). The EMDAC examined possible links between Invokana and developing serious medical conditions like heart attack, stroke, kidney failure, ketoacidosis, and bone fractures.
The EMDAC was provided data about possible links between taking Invokana and experiencing bone loss and an increased risk of suffering a bone fracture due to minor trauma. Due to data depicting Invokana as linked to posing an increased risk of conditions like bone fractures, loss of bone density, heart attack, stroke and kidney failure, one-third of EMDAC members chose to vote against recommending the marketing of Invokana.
FDA approves Invokana despite possible risk of suffering bone density loss and bone fractures
The FDA approved Invokana in March 2013 despite concerns raised by medical experts asked to review Invokana clinical trial data. Data provided to the EMDAC showed what one speaker called "perplexing" as it pertained to Invokana trial patients experiencing bone fractures.
Another speaker went on to draw parallels between bone fractures in Invokana and other diabetes medications possibly linked to bone fractures after years of study.  After just one day of discussing the side effects of Invokana, the FDA's EMDAC voted 10 to 5 to recommend the marketing of Invokana to type 2 diabetes patients.
Invokana heart attacks, stroke, kidney failure, ketoacidosis
Invokana is being studied for a number of long-term health risks the drug may pose to type 2 diabetes patients.  Invokana is being investigated for its possible link to an increased in bad cholesterol, heart attacks, stroke, kidney failure, and ketoacidosis.
In May 2015, the FDA released a Drug Safety Communication warning type 2 diabetes patients taking Invokana and other SGLT2 drugs the medications may cause a serious medical condition called ketoacidosis.
Ketoacidosis occurs when the body is unable to produce enough insulin to properly absorb blood acids called ketones. When ketones build up in the bloodstream, the blood's pH lowers. Ketoacidosis is a serious medical condition which usually requires hospitalization and if left untreated may result in diabetic coma or death.
Invokana injury lawsuit
If you or a loved one suffered a serious injury like a bone fracture, heart attack, stroke, kidney failure, or ketoacidosis while taking Invokana, you may be entitled to substantial compensation.  The experienced and dedicated Invokana injury attorneys at The Cochran Firm, D.C. can help you recover compensation for your injuries by filing an Invokana injury lawsuit on your behalf.
Our product liability attorneys can help you and your family recover for lost wages, hospital bills, long term medical care, pain and suffering, and other damages. Our attorneys have years of real litigation and trial experience. We are prepared to take your case all the way to trial if that is what it takes to secure the compensation your family needs.
The Cochran Firm, D.C. is offering Invokana injury victims free, prompt, and confidential case reviews. The Cochran Firm, D.C. represents Invokana injury victims on a contingency basis which means there are absolutely zero legal fees unless we win your case.
Call The Cochran Firm, D.C. at our local number during business at 202-682-5800 or at 1-800-THE-FIRM (843-3476) to reach us 24 hours a day. You may also fill out an online contact form. Strict time deadlines apply when filing an Invokana lawsuit so please contact The Cochran Firm, D.C. at your earliest convenience and preserve your legal rights.