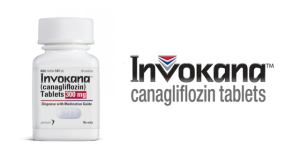 In December 2015, Food and Drug Administration (FDA) issued a Drug Safety Communication alerting type 2 diabetes patients taking Invokana the medication could put them at an increased risk of developing serious kidney injuries like urosepsis and pyelonephritis. The FDA admits receiving 19 reports of patients being hospitalized after developing urosepsis and pyelonephritis from serious complications caused by urinary tract infections while taking Invokana.
The FDA issued two other Drug Safety Communications on Invokana in 2015. The first, in May, warned Invokana patients they may be at a higher risk of developing ketoacidosis, a serious medical condition in which fatty acids called ketones build up in the blood stream. A November 2015 Drug Safety Communication warned patients might be placed at a high risk of suffering bone fractures or bone density loss.
What is urosepsis?
Urosepsis is a type of sepsis (blood infection) caused by complications from a urinary tract or kidney infection. In serious cases, the body may react to the infection by going into septic shock, a potentially life threatening medical condition. Patients experiencing septic shock may need serious medical treatment and hospitalization.
Symptoms of urosepsis include fever, chills, flanking pain, frequent urination, increased respiratory rate and hypotension. Serious complications from urosepsis may include kidney damage, septic shock, disseminated intravascular coagulation (blood clots), and renal abscesses.
How does Invokana cause urosepsis?
While the exact relationship between Invokana and possibly developing urosepsis is still unknown, the FDA ordered Invokana maker Janssen to conduct a five year study on the issue to determine the drug's safety and efficacy. Some experts speculate Invokana may cause urosepsis due to its chemical interactions with the kidneys.
Invokana treats type 2 diabetes by expelling excess glucose (sugar) through the kidneys. Given that Invokana is already known to cause urinary tract infections, it may not be unreasonable to speculate the excess sugar passed through the urinary tract might make patients susceptible to serious bacterial infection.
Was my urosepsis caused by taking Invokana?
If you or a loved one suffered a serious injury like urosepsis, pyelonephritis, or other kidney problems while taking Invokana, you may be entitled to substantial compensation. The Invokana SGLT2 inhibitor injury lawyers of The Cochran Firm, D.C. are actively investigating Invokana kidney injuries.
Our law firm has a team of seasoned attorneys, in-house registered nurse consultants, and investigators to help determine if Janssen, the maker of Invokana, may be responsible for your serious Invokana injuries. Filing an Invokana kidney injury lawsuit may be able to help you recover for your hospital bills, medical treatment, lost wages, pain and suffering, and other damages.
Contact The Cochran Firm, D.C. for a free consultation. The Cochran Firm, D.C. represents clients on a contingency basis, meaning we do not charge any upfront fees and only collect our costs if we win your lawsuit.
You can reach us during business hours at 202-682-5800 or at 1-800-THE FIRM (843-3476) to reach us 24 hours a day. There are strict time deadlines when filing an Invokana kidney injury lawsuit so please contact us at your earliest convenience and preserve your legal rights.