New FDA warnings for Invokana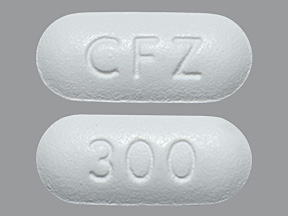 In December 2015, the Food and Drug Administration (FDA) issued a Drug Safety Communication alerting patients taking Invokana and other SGLT2 inhibitors their type 2 diabetes the medication may lead to serious kidney infections known as pyelonephritis. Patients suffering from pyelonephritis may need surgery to remove painful abscesses from the kidney, incurring the risk of greater health complications, hospital bills, and lost wages.
If you or a loved one developed a serious kidney infection like pyelonephritis, you may eligible to recover compensation for your medical expenses, lost income, pain and suffering, and other damages. The Cochran Firm, D.C. offers free consultations to Invokana injury victims. Contact our law firm to speak to an Invokana SGLT2 injury lawsuit attorney.
What is pyelonephritis?
Pyelonephritis is a serious,potentially life-threatening kidney infection which may lead to the victim developing abscesses, kidney failure, and renal (kidney) scarring. Patients may develop pyelonephritis when bacteria in the bloodstream or urinary tract infection reaches the kidney and infection sets in.
Patients experiencing complications from pyelonephritis may need to be hospitalized to properly treat the infection. A regimen of antibiotic therapy is necessary to prevent the infection from spreading to other parts of the body.
SGLT2 inhibitor injuries
Invokana is part of a class of drugs known as sodium glucose-co transponder (SGLT2) inhibitors used to treat type 2 diabetes. Invokana removes excess glucose (sugar) from the blood by expelling sugars from the kidney through urination.
SGLT2 inhibitors like Invokana have been linked to other serious medical conditions like ketoacidosis, a potentially life threatening medical condition in which the body cannot produce enough insulin to properly metabolize blood acids. Other medical conditions which may be caused by Invokana include increased risk of bone fractures, loss of bone density, urinary tract infections, and kidney injuries.
FDA Invokana warnings
December's FDA Invokana Drug Safety Communication is the third safety alert issued this year for Invokana. In May 2015, the FDA announced patients taking Invokana should aware of the risk of developing ketoacidosis. In November 2015, the FDA reinforced drug safety labels for Invokana to reflect links between the type 2 diabetes drug and suffering bone fractures.
Invokana kidney injury lawsuit
If you or a loved one suffered a serious kidney injury like renal failure, pyelonephritis, or urosepsis, contact The Cochran Firm, D.C. for a free legal consultation. Our team of seasoned Invokana kidney injury lawyers have the resources and experience necessary to help you recover compensation for your damages.
The law gives you remedy to recover for your lost wages, hospital bills, medical expenses, pain and suffering and other damages. Our law firm represents our plaintiffs on a contingency basis, meaning we do not charge our clients any fees unless we reach a settlement or favorable verdict for you.
Call us during business hours at 202-682-5800 or at 1-800-THE FIRM (843-3476) or fill out an online contact form with the details of your case. There are strict time deadlines when filing Invokana kidney injury lawsuits to please contact us at your earliest convenience. and preserve your legal rights.