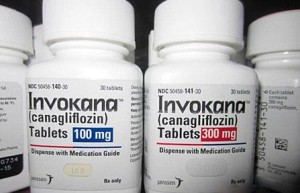 If you or a loved one suffered a serious injury while taking Invokana, the law gives you a remedy to recover compensation for your damages.  Drug makers like Janssen (the maker of Invokana) have a duty to sell prescription drugs that will be reasonably safe. The seasoned product liability attorneys at the The Cochran Firm, D.C. are prepared to hold Janssen responsible for injuries Invokana has allegedly caused diabetes patients.
The Cochran Firm, D.C. is actively investigating whether the Invokana was defectively manufactured or designed, improperly tested, or was not packaged with adequate warning labels for patients. You could be entitled to compensation for hospital bills, medical expenses, lost wages, and pain and suffering. Deadlines apply to filing an Invokana lawsuit, so call 1-800-THE-FIRM (843-3476) or our local number at 202-682-5800 in order to file a claim.
Product liability lawyers for Invokana users
The very first thing you will want to do when filing a product liability claim against a company like Janssen is retain experienced legal counsel.  The attorneys at The Cochran Firm, D.C. have successfully tried many injury cases and have a strong track record for securing favorable settlements for our clients. Our attorneys have secured tens of millions of dollars in verdicts an settlements on behalf of injured individuals and their families.
Janssen is a large corporation whose parent company is Johnson & Johnson.  Johnson & Johnson may be unlikely to settle any claims until verdicts requiring them to pay damages are handed down.  The Cochran Firm, D.C. has the resources of a national law firm and is ready to go head to head with large drug companies like Janssen and Johnson & Johnson in order to get the compensation to which you are entitled under the law.
Filing a complaint against Janssen for dangerous diabetes drug Invokana
After you have retained counsel, your attorney will file a complaint with the proper court.  An Invokana injury complaint will name the plaintiffs, defendants, and the reasons for the claim.  After the complaint is filed, a summons will be issued to the parties being sued. The summons informs the defendant they must reply back to the court within a specific time period.
Defendants may also make their own claims when they respond to a suit and may file motions with the court seeking to modify or dismiss the lawsuit.  Motions are legal arguments which attorneys will put forward to the judge  ruling in the case.  Each side is given copies of the motions and allowed to make their own arguments in favor or against the motion.
In response to a lawsuit, a defendant may make a counter-claims against the plaintiff, cross-claims against other parties named in the suit, and third party claims against someone not named in your lawsuit. Defendants must also provide the legal defenses they will use at trial for each allegation made against them.
Discovery process during product liability lawsuits
During discovery, your attorney will gather evidence and investigate the facts of your case to be used at trial or force a settlement.  There are many components during the discovery process, including:
Interrogatories:  Questions sent between parties in a lawsuit.  Interrogatories ask specific questions about the details of a case.  Questions may include names, locations, and testimony of witnesses and experts as well as the locations and content of any relevant documents.
Depositions:  The collection of sworn testimony from witnesses who will appear at trial.  In a product liability lawsuit your attorney will target the engineering and marketing personnel of the manufacturer of the defective product you were injured by.
Inspection of documents: Inspection of relevant documents in the defendant's possession detailing the design of the defective product in question.
Requests for admission:  Written requests made by an attorney asking the opposing attorney to confirm whether or not statements and documents expected to be used at trial are true.
Investigating Invokana product liability claims
When filing an Invokana lawsuit, you must substantiate four basic aspects in order to secure a favorable outcome.  You usually must prove:
You were injured or suffered damages
Invokana is a defective product
Your injuries were caused by taking Invokana
You were taking Invokana as it was intended
The dedicated product liability attorneys of The Cochran Firm, D.C. can gather all the evidence needed to prove your injuries were caused by Invokana.  The Cochran Firm, D.C. has a team of investigators, registered nurses, and other legal professionals who will assist you with proving your case.
Product liability trials and settlements

Most product liability lawsuits are settled before reaching trial.  Settlements may occur during discovery or mandated pretrial settlement meetings.  Settlements may take months or reach but can happen at any point during litigation, even after a verdict is handed down after trial.
If no settlement is reached during pretrial hearings the case will proceed to trial.  The primary parts of a trial are jury selection, opening statements by attorneys, plaintiffs and defendants presenting their cases, and closing arguments by both sides.  Product liability trials may last from a few weeks to a few months.
After closing arguments are made, the judge will instruct the jury on what the law is. Jurors will then make their deliberations to produce a verdict.  Even after a verdict is reached, the litigation process may not be over.  Attorneys for both sides may still:
Appeal the decision
Come to a settlement without the need to dispute the compensation awarded
File motions to set aside the verdict
Class action lawsuits and multidistrict litigation against Janssen
In cases where many people are hurt by a defective drug like the Invokana most of the suits filed will be consolidated under a class action or multidistrict litigation.
Class Action:  A single lawsuit with many plaintiffs.  The verdict or settlement reached in this case will apply to all plaintiffs who joined in the complaint.
Multidistrict litigation: Large groups of cases making common legal claims may be transferred to and overseen by a single judge.  This is done with consideration to expediency and proper management of court resources.  The lawsuits will have separate verdicts but will have their pre-trial hearings, motions, and settlement conferences conducted together.
The Cochran Firm, D.C. has helped secure millions of dollars for our clients
The product liability attorneys at The Cochran Firm, D.C. have a long track record of successfully securing millions of dollars for our clients.  We can help you recover compensation for lost wages, hospital bills, pain and suffering, and other damages.
If you or a loved one suffered a serious injury while taking Invokana, contact The Cochran Firm, D.C.  Our firm offers free, prompt, and confidential case reviews and since we work on a contingency basis there are no fees unless we recover for you.
Call us locally at 202-682-5800 or 1-800-THE-FIRM (843-3476) to reach us 24/7.  You can also fill out a contact form here online.  Strict time deadlines when filing a product liability lawsuit so we ask that you contact us at your earliest convenience in order to preserve your rights.