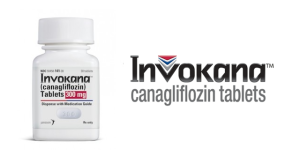 Invokana is a class of drugs used to treat type 2 diabetes known as sodium-glucose cotransporter-2 (SGLT2) inhibitors.  Invokana treats diabetes by forcing the kidneys to expel sugar through urine.  Due to its effect on the kidneys, Invokana is linked to serious conditions associated with kidney and renal functions.  Conditions ranging from urinary tract infections to kidney failure are linked with using Invokana.
Recent medical reports are questioning the safety of Invokana and whether the benefits of using Invokana to treat type 2 diabetes outweigh the risks.  Medical publications are examining whether or not Invokana was studied enough by Janssen (the maker of Invokana) before being put on the market.  Invokana has been linked to increased risk with heart attack, stroke, ketoacidosis, and kidney failure.
Invokana kidney injuries
In May 2015, a report by the Institute of Safe Medication Practices (ISMP) raised concerns about the link between Invokana and kidney damage.  In its report, the ISMP discovered 457 adverse events associated with Invokana users.  Conditions associated with kidney functions included:
Kidney failure
Kidney stones
Dehydration
Hypersensitivity
Urinary tract infections
Kidney failure linked to Invokana
Kidney failure is a serious medical condition which may require long term care like dialysis.  Left untreated, kidney failure can result in death.  If you or a loved one are taking Invokana and experiencing any of the following symptoms associated with kidney failure, seek medical attention immediately.  Symptoms of kidney failure are:
Drowsiness or fatigue
Chest pain
Nausea
Confusion
Shortness of Breath
Swelling of Legs, Ankles and Feet
Decreased Urine Output
Invokana kidney injury lawyers
If you or a loved one suffered kidney failure or another serious due to taking Invokana, filing an Invokana lawsuit can help you recover compensation to pay for your medical care.  Hospital stays and medical procedures can be extremely expensive and the law gives you legal remedies to hold wrongdoers responsible for your injuries.
The product liability attorneys at The Cochran Firm, D.C. can help you recover compensation for medical bills, hospital expenses, long term care, lost wages, pain and suffering and other damages.  The Cochran Firm, D.C. is actively investigating Invokana injury claims and will work hard to recover for your injuries.  Securing compensation for your injuries can help make you whole again and allow you to focus on healing from your injuries.
The Cochran Firm, D.C. offers free, prompt, and confidential care reviews and since we represent our clients on a contingency basis, there are no legal fees unless we win your case.  Call us locally at 202-682-5800 during business hours or at 1-800-THE-FIRM (843-3476) to reach us 24 hours a day.  You may also fill out a contact form online.
There are strict time deadlines when filing an Invokana injury lawsuit.  Please contact The Cochran Firm, D.C. at your earliest convenience and preserve your legal rights.