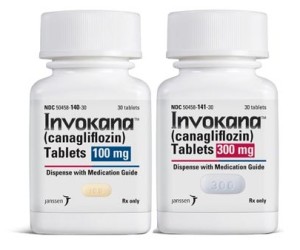 Despite clinical trials indicating a link between the diabetes drug Invokana and heart attacks, the Food and Drug Administration approved Invokana in 2013 for the treatment of type 2 diabetes.  According to the New York Times, a study of 10,000 Invokana users revealed an increased risk of both heart attack and stroke.
Invokana is not packaged with any warnings about the increased risk of suffering heart attack or stroke.  Janssen Pharmaceuticals, the maker of Invokana, is currently conducting long-term studies on cardiovascular risks associated with Invokana.  Results of Janssen's study on Invokana heart attack risks are not expected until 2017.  In the meantime, Janssen continues to aggressively market and sell Invokana to type 2 diabetes patients. Users of Invokana who suffered serious health problems including ketoacidosis, heart attacks, and strokes may be eligible to file an Invokana lawsuit to compensate for their damages.
Increased cholesterol levels while taking Invokana
Invokana may be linked to an increased risk of heart attacks. Invokana may increase levels of bad cholesterol in the first 30 days of taking the drug.  Long-term studies about the risk of cardiovascular diseases and heart attack are ongoing.
Without any warnings about increased risk of heart attack, patients may not be able to make the best decisions possible about their health. If you or a loved one suffered a heart attack while taking Invokana, you may be able to file a claim for the injuries. The Cochran Firm, D.C.'s attorneys are actively reviewing Invokana lawsuit cases. Please call 202-682-5800 during business hours or 1-800-THE-FIRM (843-3476) twenty-four hours a day.
Invokana CANVAS study
The FDA's 2013 approval of Invokana required Janssen to conduct five separate trials to evaluate long term health risks associated with taking the drug.  The CANagliflozin cardioVascular Assessment Study (CANVAS) was set up to study risks of cardiovascular conditions in diabetes patients taking Invokana.
The study examines 4,330 individuals with cardiovascular disease or at high risk for it.  Janssen initiated the CANVAS in December 2009 as part of its pre-approval study for the FDA and continues the study as part of its requirements to conduct clinical tests on Invokana.  The final CANVAS study results are not expected until 2017.
Invokana linked to increased risk of stroke
While final results for the CANVAS Invokana study will not be released until 2017, preliminary data sent to the FDA shows some patients experienced an elevated risk of stroke as high as 46%.  Invokana continues to be packaged without a warning informing users of the the known increased risk of stroke.
If you or a loved one suffered a stroke or serious clotting event while taking Invokana, you may be able to recover for your damages.  The Cochran Firm, D.C. is actively investigating claims of injuries being linked to taking Invokana to treat type 2 diabetes.
Invokana injury lawyers
The Cochran Firm, D.C. has a team of experienced product liability attorneys who can help you get the compensation you deserve if you or a loved one suffered a serious injury because of Invokana.  We can help you recover for hospital bills, medical expenses, lost wages, and pain and suffering.
Contact us for a prompt and confidential case review.  Our case reviews are free and if we take your case there are absolutely zero legal fees unless you win.  Call us locally at 202-682-5800 during business hours or at 1-800-THE-FIRM to reach us 24 hours a day to speak to a legal representative.  You can also fill out a contact form here on our website.
There are strict time deadlines when filing an Invokana lawsuit.  So please contact us at your earliest convenience and preserve your legal rights.