Claim alleges negligence on the part of Janssen, Johnson & Johnson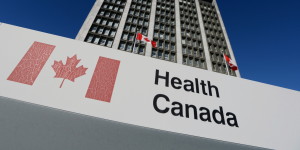 This month, a class action lawsuit seeking an excess of $1 billion in damages was filed against Janssen Pharmaceuticals, the maker of type 2 diabetes drug Invokana, in Ontario, Canada. The suit alleges the plaintiff suffered kidney failure while taking Invokana to treat her type 2 diabetes and that Janssen was negligent for failing to conduct proper long-term studies about the drug's safety and being forthright with other safety information.
Invokana is a class of type 2 diabetes drugs known as sodium-glucose cotransporters (SGLT2) inhibitors. The drug treats type 2 diabetes by forcing the kidneys to expel sugar through the urine. Invokana was first approved to treat type 2 diabetes by the Food and Drug Administration (FDA) in the U.S. in 2013.
The Canadian Invokana lawsuit alleges that Invokana maker Janssen and its parent company Johnson & Johnson deliberately and wantonly withheld safety information from the public. The lawsuit seeks punitive damages and disgorgement of revenues of Invokana accrued by Janssen.
This lawsuit is only the latest in a serious of legal and regulatory issues plaguing Invokana, Janssen, and Johnson & Johnson. In May 2015, the FDA issued a warning to Invokana users stating that the drug may be linked to ketoacidosis, a serious and potentially life threatening medical condition in which the user's blood becomes too acidic. The FDA revised information on Invokana warning labels, informing consumers about the risk of suffering bone fractures and losing bone density while taking the type 2 diabetes drug.
While The Cochran Firm, D.C. is not representing any of the parties in this particular lawsuit, our firm is actively investigating allegations of serious injuries caused by taking Invokana. As part of The Cochran Firm, D.C.'s commitment to justice and holding wrongdoers accountable, we will continue to monitor the global legal landscape regarding Invokana and keep the public informed of new developments. We offer free confidential case reviews to Invokana users who suffered serious side effects.