Invokana CANVAS study looking into long-term health effects of diabetes drug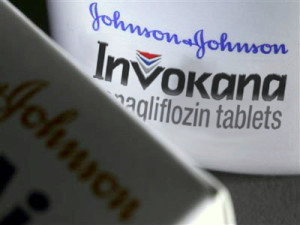 As part of the Food and Drug Administration's post marketing requirements for Invokana, Janssen Research & Development, LLC is conducting an ongoing study into the possible risks of developing cardiovascular complications while taking Invokana. The study is called the CANagliflozin cardioVascular Assessment Study (CANVAS) and is scheduled to be completed by June 2017.
CANVAS began as part of Invokana's clinical trials in December 2009 and is currently evaluating the effects of Invokana in over 4,400 type 2 diabetes patients.  All participants are at least 30 years old and have a high risk or history of cardiovascular disease.
Links between Invokana and heart attack, stroke, and kidney disease studied
The Invokana CANVAS study is evaluating cardiovascular events including heart attack, stroke, and death in type 2 diabetes patients taking Invokana.  The subjects are placed into three groups: a placebo ground, 100 mg dose of Invokana, and 300 mg dose of Invokana.
Secondary study objectives of the Invokana CANVAS study also include a standard measure of fasting insulin secretion, the progression of globular proteins in the urine, and Invokana's effectiveness at lowering blood glucose.  Participants in the Invokana CANVAS study were recruited from the United States, Canada, Mexico, Europe, Australia, New Zealand, India, and Malaysia.
Why is the Invokana CANVAS study being conducted?
The Invokana CANVAS study is being conducted in accordance with the FDA's post marketing requirements for Invokana.  During the clinical phase of Invokana testing, concerns were raised about whether Invokana may put users at an increased risk of a cardiovascular event.
In January 2013, two months prior to approving Invokana, the FDA convened a session of its Endocrinologic and Metabolic Drugs Advisory Committee (EMDAC) to hear expert opinions about the drug's safety.  Several committee members made mention of the relatively short evaluation period Invokana was studied for prior to presentation for FDA approval. As a result, Janssen, a subsidiary of Johnson & Johnson and U.S. marketer of Invokana, was required to continue clinical evaluations of Invokana.
Invokana injury lawsuit
If you or a loved one suffered a serious injury like heart attack, stroke, kidney failure, or ketoacidosis while taking Invokana, you may be entitled to substantial compensation by filing an Invokana lawsuit.
The Cochran Firm, D.C. can help you recover for your family's lost wages, hospital bills, medical expenses, pain and suffering and other damages.  We are offering free, prompt, and confidential case reviews for Invokana injury victims.  Since we represent our Invokana injury clients on a contingency basis, there are absolutely no legal fees unless we win your case.
Call The Cochran Firm, D.C. locally at 202-682-5800 during business hours or at 1-800-THE-FIRM (843-3476) to reach us 24 hours a day.  You may also fill out an online contact form.  Strict time deadlines apply when filing an Invokana lawsuit so contact The Cochran Firm, D.C. at your earliest convenience and preserve your rights.