FDA warns Invokana users about risk of ketoacidosis
---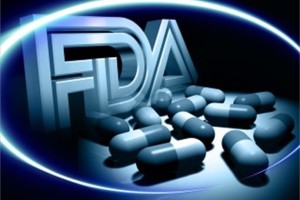 In May 2015, the Food and Drug Administration (FDA) issued a Drug Safety Communication for users of sodium-glucose cotransporter-2 (SGLT2) inhibitors like Invokana (canagliflozin).  The FDA communication warned type 2 diabetes patients taking Invokana the medication could cause ketoacidosis, a serious medical condition. The Cochran Firm, D.C. is actively investigating Invokana lawsuit claims.
Ketoacidosis is a potentially life-threatening condition where the body's lack of insulin results in a lowering of the blood's pH level due to an over abundance of fatty acids called ketones.  Without insulin spurring fat cells to absorb fatty acids, the blood's pH may drop to unsafe levels and require hospitalization of the patient.  The FDA noted in its Drug Safety Communication at least 20 reports of ketoacidosis linked to patients taking SGLT2 inhibitors.
FDA alerts diabetes patients of symptoms of ketoacidosis
While the FDA urged patients not to make any changes to their medication intakes without consulting with a physician, it did warn Invokana users to be on the lookout for symptoms of ketoacidosis. Symptoms of ketoacidosis include:
difficulty breathing
nausea
vomiting
abdominal pain
confusion
unusual fatigue or sleepiness
The FDA advised patients taking SGLT2 inhibitors, like Invokana, who experience any of the above listed symptoms to immediately seek medical attention.  In the Drug Safety Communication, the FDA instructed health care physicians to watch for any signs of ketoacidosis and correct the condition.
FDA: link between SGLT2 inhibitors and ketoacidosis
SGLT2 inhibitors like Invokana work to treat type 2 diabetes by lowering blood sugar by forcing the kidneys to expel sugars through urine.  According to the FDA, SGLT2 inhibitors are approved to treat type 2 diabetes along with changes in diet and exercise.
Invokana is one of several SGLT2 inhibitors the FDA warned consumers about in its May 2015 Drug Safety Communication.  The SGLT2 inhibitors named in the safety communication include:
| | |
| --- | --- |
| Medication Name | Active Ingredient |
| Invokana | canagliflozin |
| Invokamet | canagliflozin and metformin |
| Farxiga | dapagliflozin |
| Xigduo XR | dapagliflozin and metformin extended-release |
| Jardiance | empagliflozin |
| Glyxambi | empagliflozin and linagliptin |
Invokana drug injury lawyers
If you or a loved one were hospitalized with a serious injury while taking Invokana to treat type 2 diabetes, you may be entitled to substantial compensations.  Invokana has been linked to ketoacidosis as well as increased risk of heart attacks, strokes, and and organ failure.  The Cochran Firm, D.C. has a team of experienced and dedicated product liability attorneys who can help you get the compensation you deserve.
The Cochran Firm, D.C. can help you recover compensation for lost wages, hospital bills, medical expenses, pain and suffering, and other damages.  Your case review is free, prompt, and confidential and since we represent our clients on a contingency basis, there are no legal fees unless we win your case.
Call The Cochran Firm, D.C. locally at 202-682-5800 or at 1-800-THE-FIRM to reach us 24 hours a day.  You may also fill out a contact form online.  Because there are strict time deadlines when filing an Invokana injury claim, we ask that you please contact us at your earliest convenience in order to preserve your legal rights.