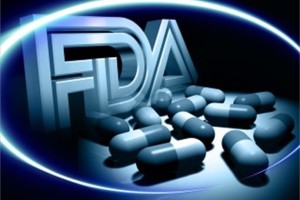 In March 2013, after analyzing only one year's worth of data detailing the side effects of Invokana (canafligozan), the Food and Drug administration approved the sale of the type 2 diabetes medication.  In January 2013, the FDA convened a meeting of its Endocrinologic and Metabolic Drugs Advisory Committee (EMDAC) to hear expert opinions about Invokana studies and whether the drug should be approved for marketing.  One-third of medical experts voted No when asked if the makers of Invokana provided enough data about the drug's safety and efficacy to support the marketing of Invokana.
The exact question asked of the Food and Drug Administration's Endocrinologic and Metabolic Drugs Advisory Committee was:
"Based on the information included in the briefing materials and presentations today, has the applicant provided sufficient efficacy and safety data to support marketing of canagliflozin for the treatment of type 2 diabetes mellitus?"
The FDA's January 2013 EMDAC review panel of Invokana was comprised of 15 voting members. After the votes to to the question were taken, committee members were asked to identify how and why they voted.  Many of the committee members who voted "No" expressed concerns about similar issues including whether long term health effects were properly known.
What is Invokana?
Invokana is a drug marketed by Janssen, a division of Johnson & Johnson, to treat the symptoms of type 2 diabetes.  Invokana is in a class of drugs known as sodium-glucose cotransporter-2 (SGLT2) inhibitors.
SGLT2 inhibitors treat type 2 diabetes by forcing the kidneys to expel excess glucose (sugar) through urine excretion.  In May 2015, the FDA issued a drug safety communication warning patients taking Invokana and other SGLT2 inhibitors their type 2 diabetes medication may lead to serious health conditions like heart attack, stroke, kidney failure, and ketoacidosis.
FDA Advisory Committee raised questions about links between Invokana and heart attacks, stroke, bone fractures, and kidney failure
Members of the FDA's EDMAC on Invokana raised several concerns about a multitude of side effects the drug could have on users.  Due to its effect on the kidneys, some of the committee's members questioned whether Invokana should be approved for use by patients with moderate renal (kidney) function impairment.
Other EDMAC members expressed concern about data suggesting Invokana may be linked to developing high levels of LDL (bad) cholesterol or suffering a heart attack or stroke.  EDMAC members advised long term studies needed to be conducted to fully understand the possible risk to cardiovascular health.
Invokana injury lawyers
If you or a loved one were hospitalized or suffered a serious injury after taking the diabetes drug Invokana, you may be entitled to substantial compensation.  The seasoned and dedicated attorneys of The Cochran Firm, D.C. are actively investigating Invokana injury claims and evaluating possible links between taking Invokana and suffering a heart attack, stroke, kidney failure, ketoacidosis, and other serious medical conditions.
By filing an Invokana injury lawsuit on your behalf, The Cochran Firm, D.C. can help you and your family recover lost wages, hospital bills, medical expenses, pain and suffering and other damages. Our attorneys have years of experience prosecuting product liability and injury claims and are ready to take your case all the way to court to get you the compensation you deserve.
The Cochran Firm, D.C. is offering Invokana injury victims free, prompt, and confidential case reviews. We represent our Invokana injury clients on a contingency basis which means there are no legal fees unless we win your Invokana lawsuit.
Call The Cochran Firm, D.C. locally during business hours at 202-682-5800 or at 1-800-THE-FIRM (843-3476) to reach us 24 hours a day.  You may also fill out an online contact form. Strict time deadlines apply when filing an Invokana lawsuit so please contact The Cochran Firm, D.C. at your earliest convenience and preserve your rights.