Therapeutic Goods Administration warns of ketoacidosis risk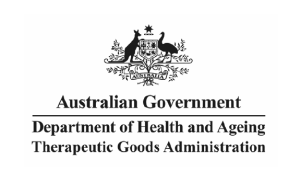 This month, the Australian Department of Health's Therapeutic Goods Administration (TGA) issued a safety advisory warning type 2 diabetes patients taking Invokana and other SGLT2 inhibitors about the potential risk of developing ketoacidosis, a serious medical condition involving a dangerous building up of blood acids. The Australian Department of Health joins the U.S. Food and Drug Administration (FDA), Health Canada, and the European Medicines Agency among the growing list of health agencies issuing similar safety warnings concerning Invokana and other SGLT2 inhibitors.
Ketoacidosis is a potentially life threatening condition. Ketoacidosis occurs when the body cannot produce enough insulin to properly metabolize blood acids (ketones), causing the blood's pH to drop to possibly deadly levels. Ketoacidosis can result in diabetic coma, swelling of the brain and, if left untreated, death.
SGLT2 inhibitors treat type 2 diabetes by forcing the kidneys to expel excess glucose (sugar) through urine. Prescribing information for Invokana warns users they may be susceptible to urinary tract infections and hypotension. Due to its effect on renal function, some medical experts suspect Invokana may lead to potentially serious kidney problems.
The TGA's safety advisory encourages consumers and healthcare professionals to report any issues associated with taking Invokana. The TGA advises patients to be vigilant for signs of ketoacidosis and immediately seek medical attention if they experience abdominal pain, nausea, vomiting, anorexia, excessive thirst, difficulty breathing, confusion, unusual fatigue or sleepiness.
In May 2015, the U.S. FDA issued a Drug Safety Communication to Invokana users in the U.S. The Drug Safety Communication warned type 2 diabetes patients taking Invokana the drug may also cause kidney problems and increase levels of bad cholesterol. Medical journals have also raised questions about Invokana potentially leading to an increased risk of heart attack, stroke, and bone fractures.
While there has been no FDA recall for Invokana, The Cochran Firm, D.C. is actively monitoring the situation and investigating claims of serious injuries suffered by Invokana users. If you or a loved one suffered a serious injury while taking Invokana to treat type 2 diabetes, contact The Cochran Firm, D.C. for a free legal consultation about your case. Strict deadlines apply so please contact us at your earliest convenience.